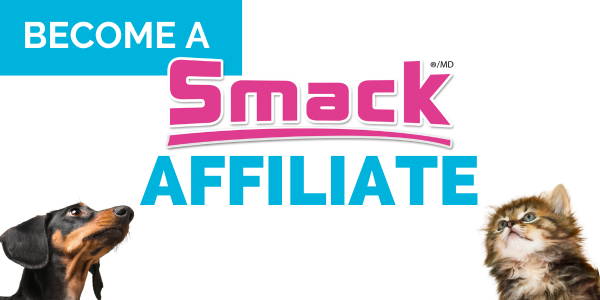 Receive a 10% commission on all sales you generate through your coupon code

Give your followers a 15% OFF discount on Smack (limit 1 per customer)

Keep track of all referrals in your own personal dashboard

Get exclusive access to marketing assets that help with promotion
Register as a Smack Affiliate for both the US and Canada:
Smack has 2 different stores, one for the US and one for Canada. This means that you will have to register for 2 separate affiliate programs:
    A. Sign up for the US
    B. Sign up for Canada


2. After approval, log into one of your affiliate Dashboards and create a unique coupon
code here: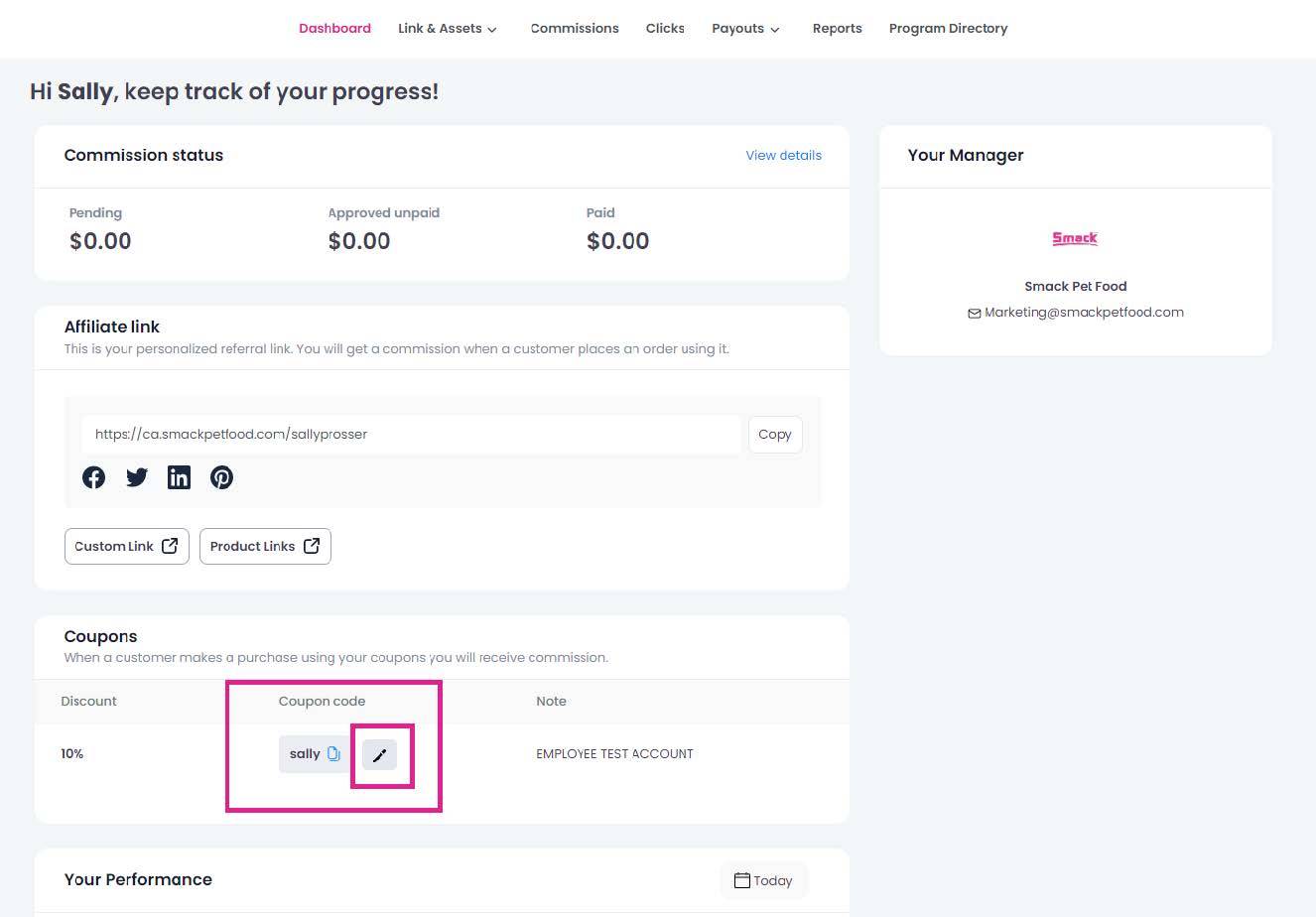 3. Log into the other Affiliate Dashboard and create the same coupon code
NOTE: You'll have to create the same coupon codes under both affiliate programs, so that you can promote just 1 coupon code, which anyone within either of those two markets will be able to use.
4. Create a link to the Smack website or specific products that includes your coupon code
Add your coupon code to the end of any Smack URL as follows: /discount/YOURCOUPONCODE
Example: https://www.smackpetfood.com/discount/SALLY
NOTE: If the majority of your social media followers are located in the US, you'll want to promote your discount code with a link to our US website.
5. Now simply promote your unique coupon code (with link) to your followers through your website, emails, link in bio, wherever you want to promote products/services
You CANNOT use the coupon code yourself

You CAN share this code with family and friends